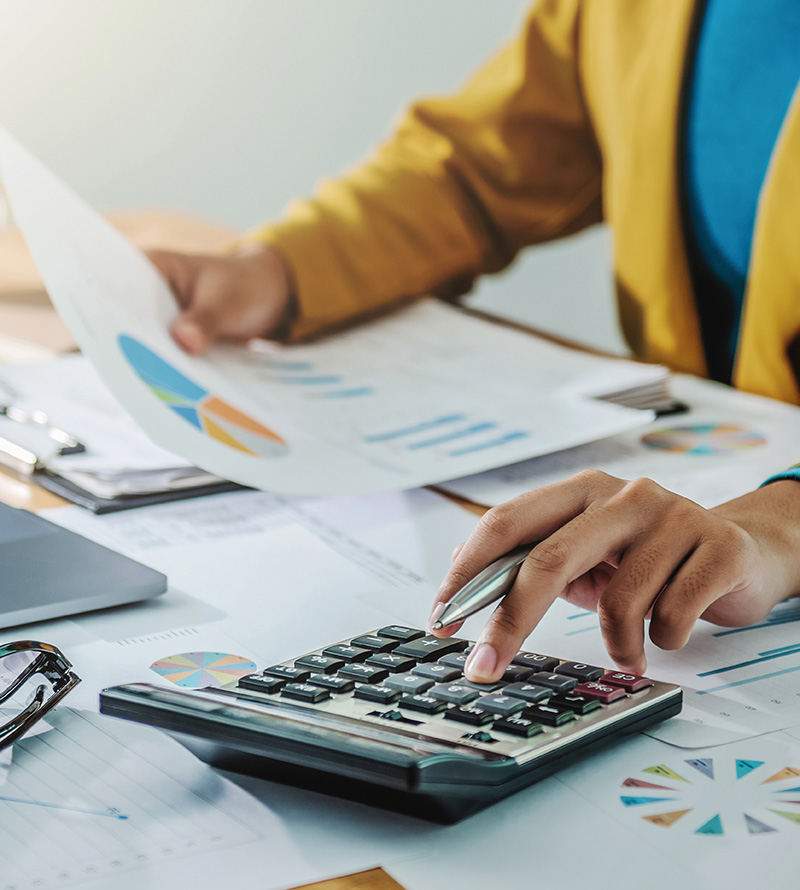 Is your team doing the right accounting at the right time? Accounting is not a one-size-fits-all type of business, yet many people treat it that way. Our strength in tactical accounting matches the systems and processes you use with the strategies and tools available to create a built-for-you plan. You'll see the right data, at the right time with the right detail to make more informed and swift decisions. This plan makes you a better predictor and empowers your team to choose what is best for your business.
Every action and decision you make as a business owner involves some risk, but understanding how everything works together is complex and intimidating. We're entrepreneurs too, so we understand how important it is to balance resources (time, energy and money) against continual change and challenges. Accounting is the tool that offers the right information when you need it most, letting you focus on your core skills and strengths each and every day.

For the business growth you want

Our THREE65 Total Care Strategy wheel is a proven process unique to Ignite. It features three dedicated concepts designed to support you in achieving healthy business growth. The pillars of this strategy are transparency, traction and vision and a service guarantee.
Informed by years of experience and expertise, THREE65 Total Care could be just what you need to identify and drive better financial outcomes for your business.

Compilation
Review
Financial Statements
Cash to accrual
Cash projection
Bookkeeping
Receipt capture
Watch the books
Keep the books
Payroll
Chart of accounts
Scorecard
KPI's
Dividend declarations
Basis of accounting
Master your year-end
Should you incorporate
Budget & forecast
Financial information
Net worth
Accounting policies
Divisional analysis
AR policy
Revenue recognition
Cost reports
Gross margin analysis
Specified audit procedures
Software and apps
Cloud bookkeeping
Cloud conversion
Electronic signatures
Bookkeeping training
Taxable benefits review
Notes and schedules
Ratio analysis